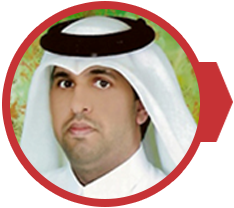 IBRAHIM ABDULLA SALAM DARWISH AL MUHANNADI
In the Name of God, Most Gracious and Most Merciful..
Honorable Readers
(Peace and God's Mercy & Blessings be Upon you.)
On the behalf of my member of Board, my Colleagues and myself, it is my pleasure to meet and present to you the Company Profile of TVS Trading and Services WLL. It illustrates the Company's performance during the period of success.